This Site is Best Viewed on a Hi-Definition Wide Aspect Display.

SFX-3D - Slideshow (This is a large slideshow and may take a few minutes to download.)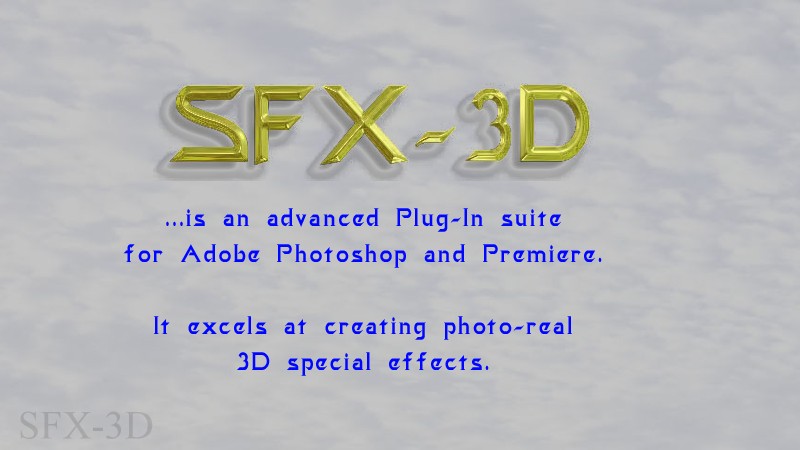 SFX-3D creates unmatched 3D Effects on still images and video using our Photo-realistic 3D rendering technology. Superb quality, unsurpassed flexibility - This is not your grandmother's 3D technology. SFX-3D is available by direct sale - call 1 (406) 942-0099




Click here to return to the main product page...

See more SFX-3D Details...

© 2001-2022 Skylark Technology, All Rights Reserved. For comments send e-mail to

. Security and Privacy